What are the Factors that Affect the Output Effects of the UV Printer?
Views:87 Author:colorido Publish Time: 2019-05-17 Origin:Site
What are the Factors that Affect the Output Effects of the UV Printer?
Ultraviolet Printer is a high-tech, free-form full-color digital press that is not limited by materials and can be used in T-shirts, sliding doors, cabinet doors, sliding doors, glass, plates, various signs, crystals. , PVC, acrylic, metal, plastic, stone, leather and other surfaces for color photo-level printing. In recent years, UV printers have been widely used in various fields. The following are the output effects of the UV printer, which means to give the user a better understanding of the UV printer.
The Operating Skill Level of the Operator
The skill level of the operator directly affects the quality of the output image, whether it is the previous color proofing or the later docking process. Operators are required to receive professional training to print high-precision finished products. At this point, consumers can request training and technical guidance from manufacturers when purchasing the printer.Operators with technical experience can call up richer colors in a limited range of colors, so many advertising companies conduct targeted job training for operators, setting up to print the best quality pattern, based on computer configuration performance and inkjet media and ink used.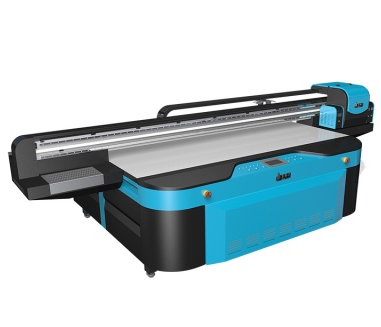 Quality of Ink and Media
The quality of UV ink also affects the quality of the printing. Different machines and different models are suitable for different UV inks, so it is best to use the ink recommended by the manufacturer.
Output Device
At present, it is mainly divided into two types of indoor and outdoor. The indoor printing of T-shirt printing machine is mainly about 2 meters wide, and the outdoor is generally relatively wide.
Other factors
The level of understanding of the material by the operator also affects the result of the printing. The UV ink itself reacts with the printed material and penetrates a certain percentage. Different materials penetrate different degrees, so the operator's familiarity with the printed material will affect the final result of printing.
The factors of the image itself can also affect the output of printing. The higher the pixel size of the image itself, the better the effect of printing will be. On the contrary, the low-quality of the image can not achieve high quality even if the image is retouched.